Here's the bad thing about having ideas. When you have an idea and The Viking gives it the green light (pun intended), you've gotta do it. I know little to next to nothing about weed and weed accessories, oils, dabs, vapes, pens, cartridges, hybrids, steam powered, all that stuff. But I had to do it, so I spoke to the folks at Cannabis City, Clutch, and Hashtag to get the 411 on 12 of the best 420 gifts for the weed lover in your life. With that math, you're sure to score the best gifts.
It's free for those who take gift ha ha ha ha
Toke and Toss One Time Hitter: $3.40
Buy it for: Let's say you're heading to SeaTac and you want to squeeze out one last puff before you line up for the pat down. This toke and toss is the perfect gift for your on-the-go smoker, something they can quickly toss as soon as they're done getting the good stuff.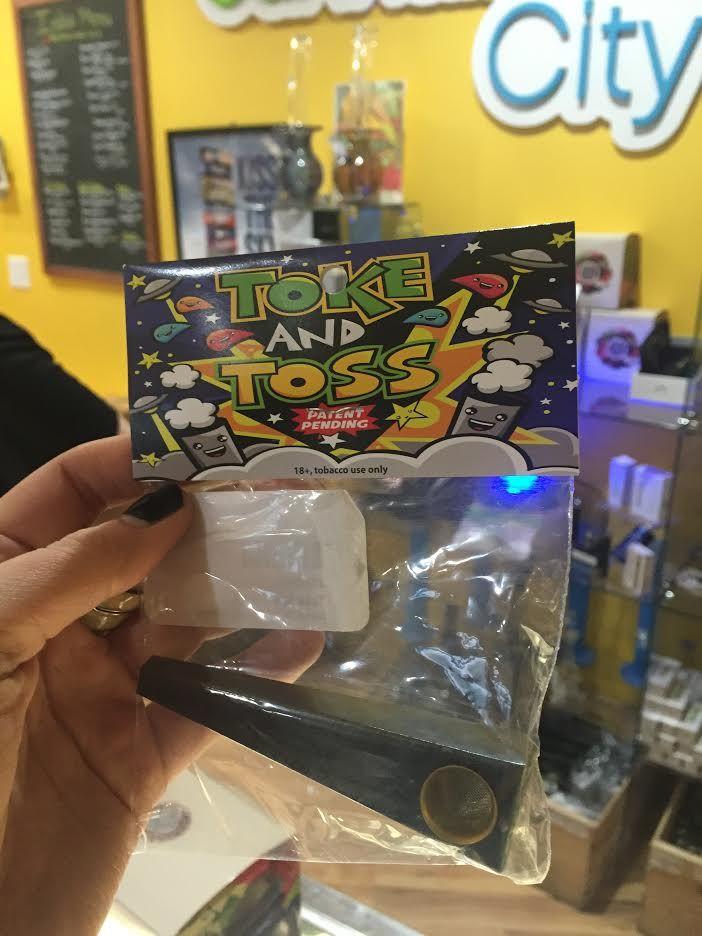 Roll-Uh-Bowl: $28
Buy it For: the camper, the beach goer, the adventurer. Everything about this roll up silicone bong is made to make your hiking trip hassle free. This durable bong has an aluminum downstem and bowl and rolls up quickly and is easy to toss in a bag and go.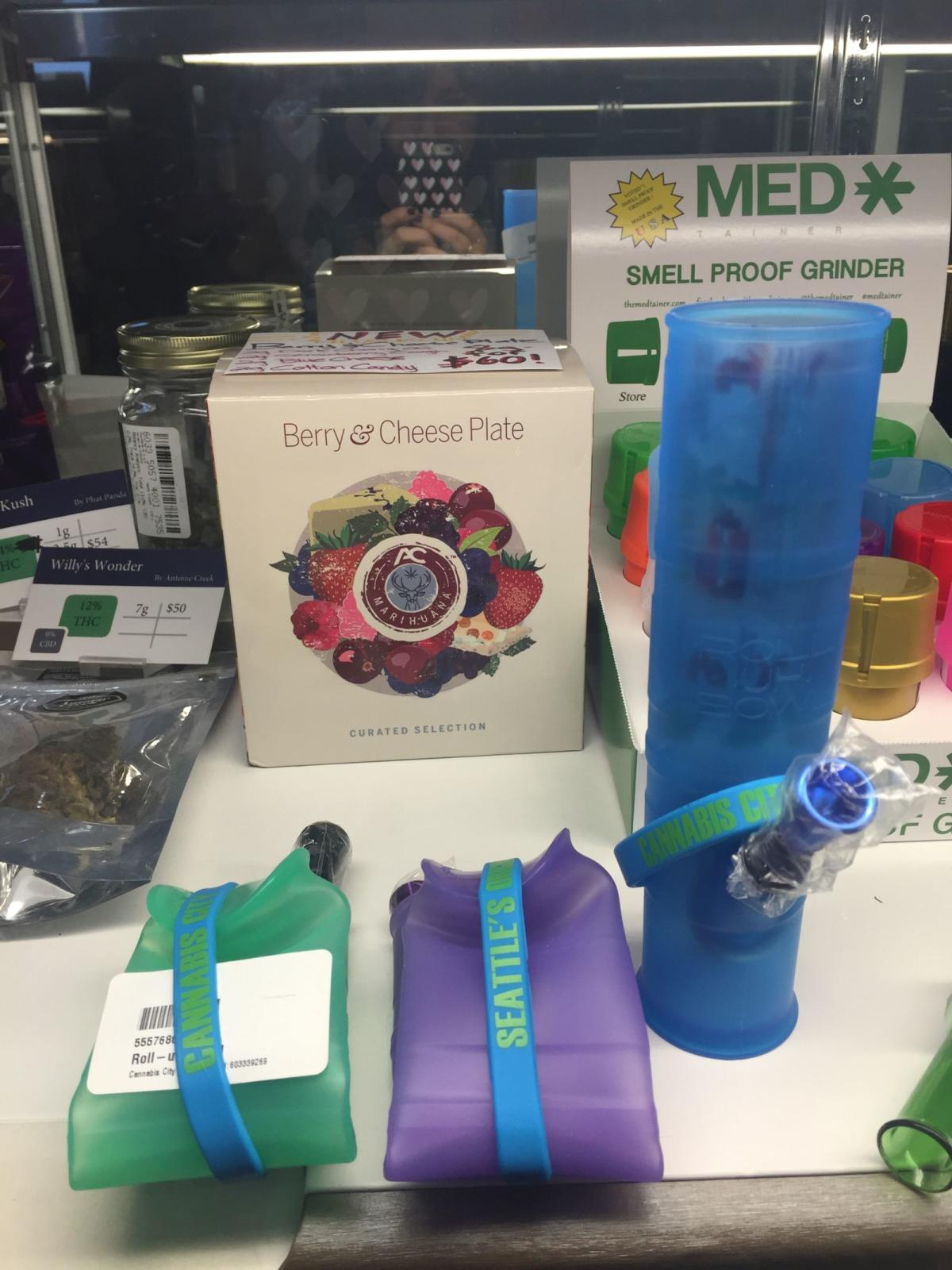 Truffles in Milk Chocolate, Dark Chocolate, Carmel or Peanut Butter: $10
Buy it for: the sweet tooth who wants to start off with a sweet treat before eating more sweets. 10mg in one truffle will set you up right to power through a gingerbread house building competition, sitting around hearing boring stories from the in laws you just saw 3 weeks prior, and of course, for just laying around watching Netflix.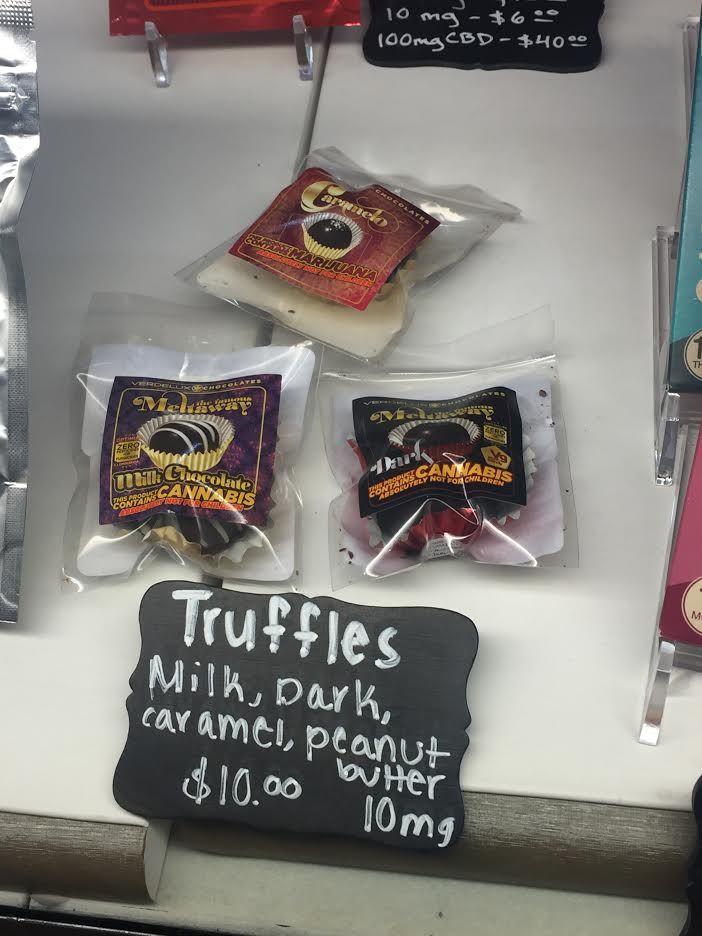 When Santa lights up, he picks: Permafrost. Mainly for the name, but also because this Sativa dominant strain is sure to put the spice in your eggnog.
Clutch Cannabis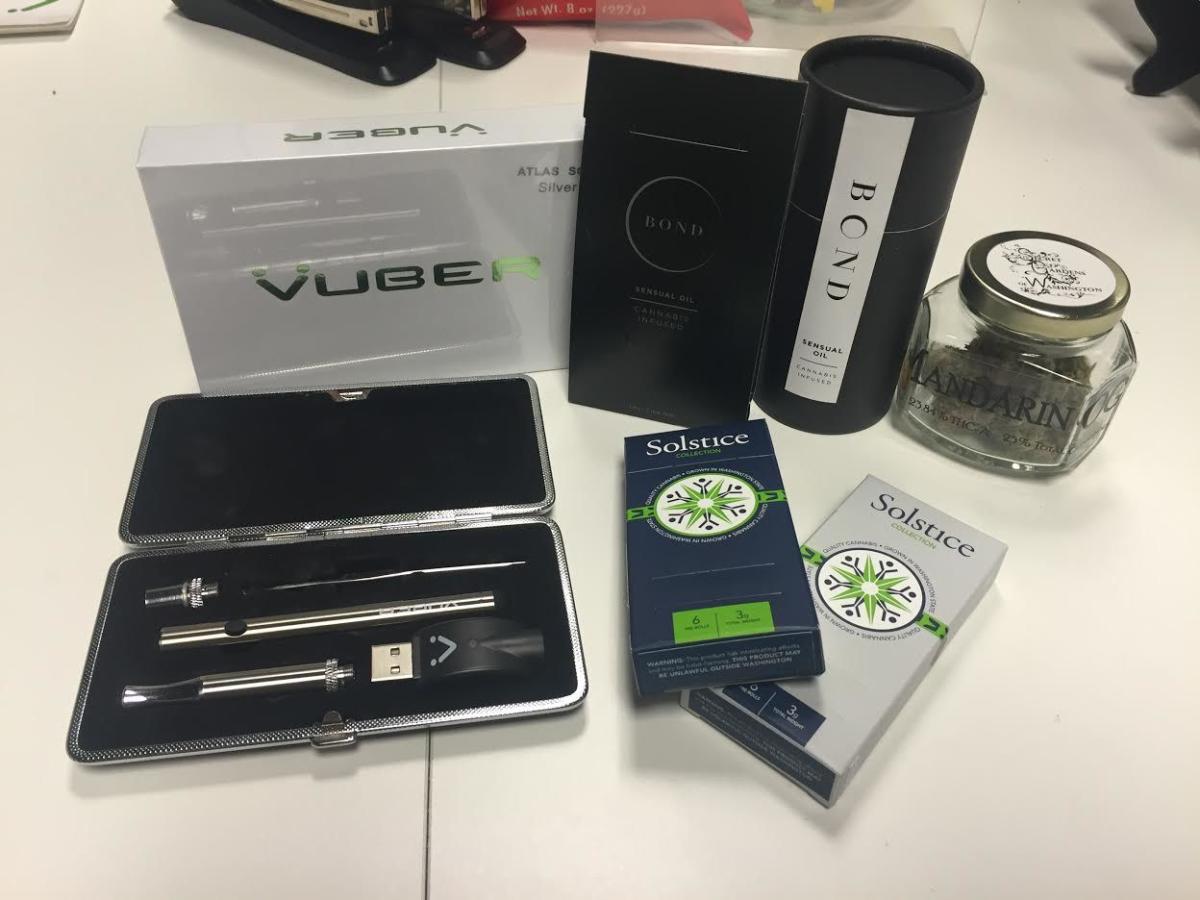 Vuber Atlas Silver Dab Smoke on the Go: $45
Buy it for: the discreet, the sophisticated dabber in your life. This handy device holds up to half a gram and comes in a handy sleek case.
Bond Sensual Oil: $12
 Buy it for: that SPECIAL someone. This blend of coconut oil and cannabis oil isn't latex safe, but it's perfect for amplifying all the fun Adult things you do with other adults.
Solstice 12th Man Pre-Rolled 6 Pack
Buy it for: I mean, by the name it's obvious I'm going to say, the Seahawks fan in your life. But as a frequent user of pre-rolls, I'll throw my personal testimony to how great these are. Smoke one and go Beast Mode on some holiday food.
Mandarin OG Tangie Banana Kush: $20/gram
Buy it for: the flavor enthusiasts. This hybrid strain from Crockett Family Farms oozes with crystal resin and citrus aromas, packing Tangie banana and orange flavors into each hit.
Hashtag
Breath Strip Indica Peppermint Oakor: $10
Buy it for: that moment you meet up with someone under the mistletoe. Infused with an indica-dominant strain and quickly consumable, you'll get that pepperminty freshness with a little bark.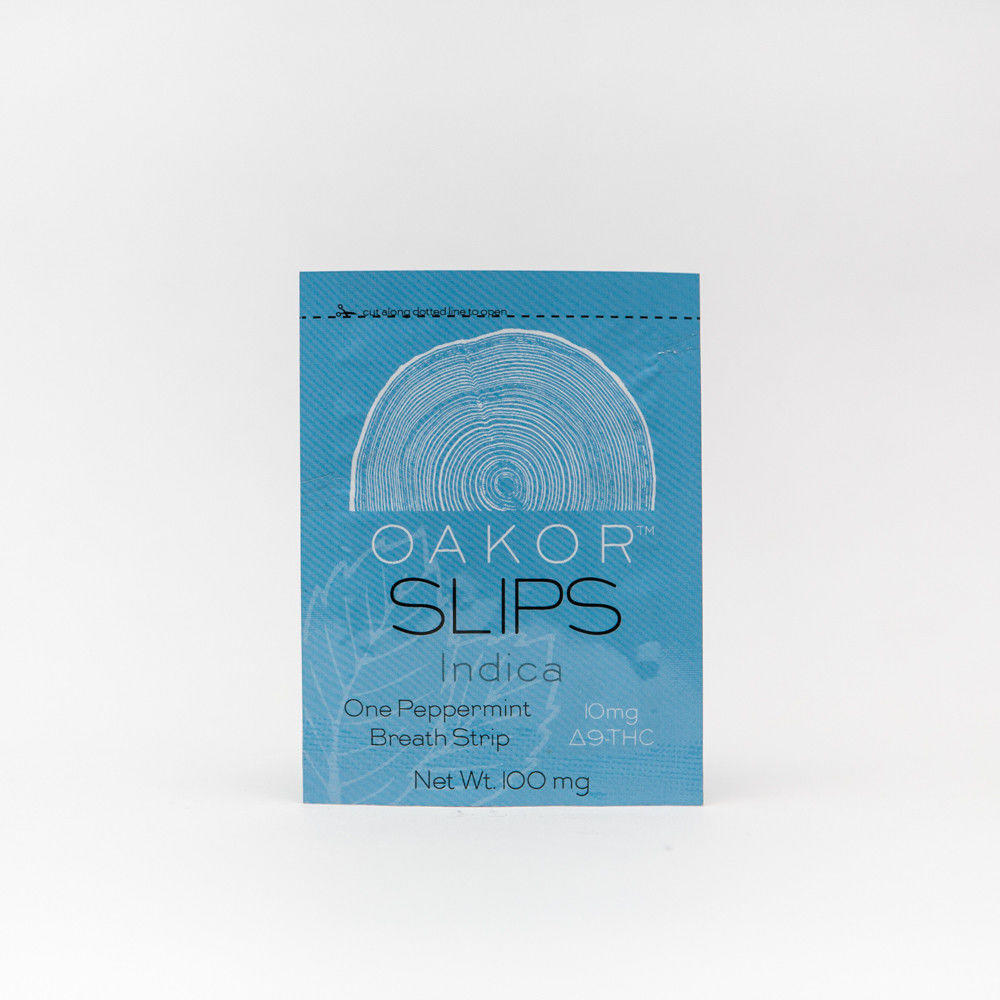 High Tea Green 420: $8/pack
Buy it for: the gluten free vegan who likes to get their morning yoga session extra zen. This tea is lightly caffeinated and has 10mgs of THC to get your day going right.
A Seattle Winter Island Escape Kit
Buy it for: you and your friends when you rent that cabin with the hot tub and the epic island isolation. Hashtag has put together a sweet package including Sweet Island Skunk (a creative Sativa strain), hibiscus Cannabis Quencher, Blue Hawaiian and Island Lavender to get your island escape even better.
Craft Elixirs Concentrates:
Buy it for: The toker with the toys. Concentrates can be a little heady for newbies – so save these concentrates for your friends that aren't afraid of dipping in the deep end.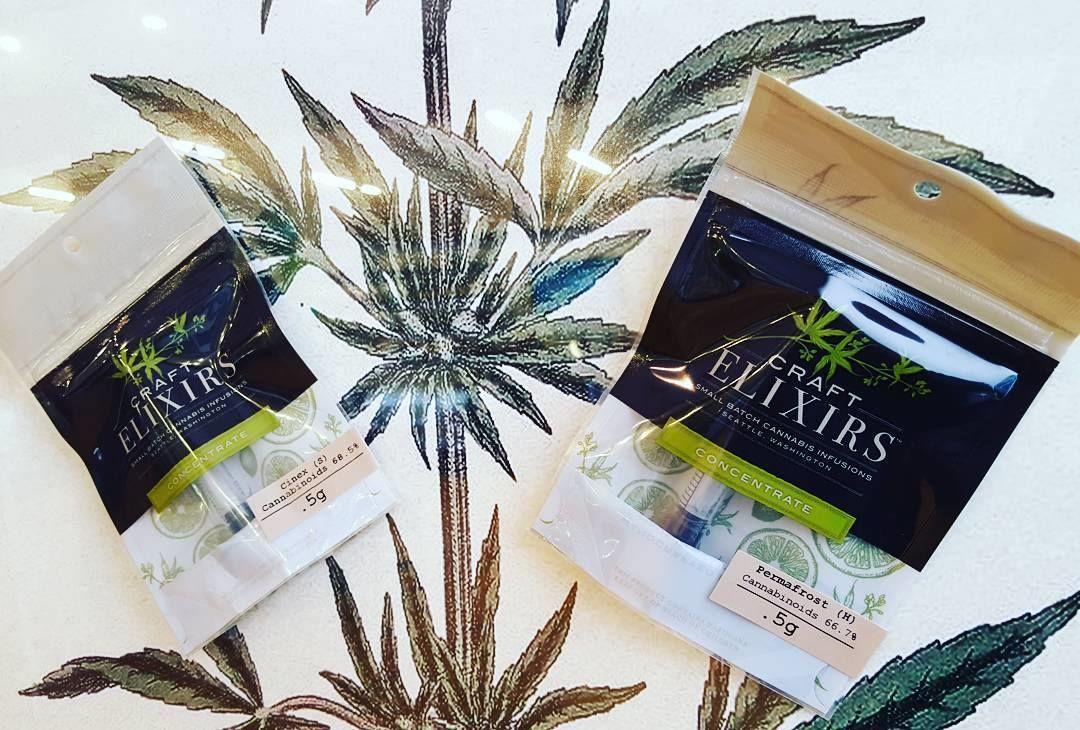 —
By Megan Ternes with massive help from Rich Hobby
It's free for those who take gift ha ha ha ha
TOTALLY ABSOLUTELY  FREE
PLEASE SHARE IT.